WEWOKA PUBLIC SCHOOLS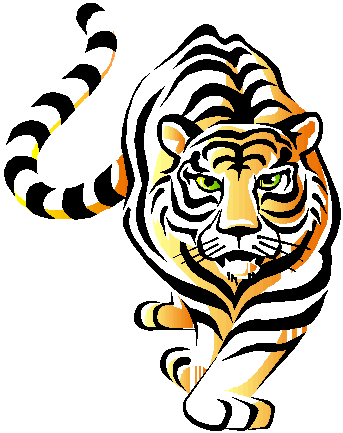 ATHLETIC HANDBOOK
2008-2009
Garrett Davis, HS Principal/Athletic Director
Darrell Brown - MS Principal
WEWOKA PUBLIC SCHOOLS
Athletic Policy
According to the Oklahoma Secondary Schools Activities Association, being in athletics is a privilege and not a right.
The Wewoka Public School Athletic Program should provide a variety of experiences to aid in the development of favorable habits and attitudes in students that will prepare them for adult life in a democratic society.
Athletics should function as an integral part of the total curriculum. It should offer opportunities to serve the institution, to assist in the development of fellowship and goodwill, to promote self-realization and all-around growth, and to encourage learning the qualities of good citizenship.
Young people learn a great deal from their participation in inter-scholastic athletics. Lessons in sportsmanship, teamwork, discipline, leadership, competition, and how to win and lose gracefully are an integral part in helping individual student develop a healthy body. Athletic competition adds to our school spirit and helps all students-spectators as well as participants-develop pride in their school.
The athletic program should always be in conformity with the general objectives of the school. The athletic administration should be in line with the general policies of the institution. At no time should the program place the total education curriculum secondary in emphasis; the program should constantly strive for the development of well-rounded individuals, capable of taking their place in modern society.
Parents should strive to help their children to achieve their fullest potential by seeing that the student is on time, attends practices and games, and follows the rules and regulations.
Each student must have the following documents on file prior to participation:
1. Completed physical form and pertinent medical athletic history
2. Acknowledgment of Wewoka Public Schools Athletic Policy
3. Insurance Release Form
4. Activity Card-Signed
5. Drug form signed
6. Drug test documented
POLICIES
1. Drugs, Alcohol, and Tobacco
All athletes are expected to refrain from the use of drugs, alcohol, and tobacco. If an athlete violates this rule, they should immediately schedule a conference with the Coaches to learn the consequences of their actions. If law enforcement is involved, the athlete will also be responsible for scheduling a second conference with the Coaches that will include the presence of at least parent. He/She will be temporarily suspended from athletics until both meetings have occurred. The Head Coach and Athletic Director will decide the consequences following the second meeting, which can include suspension and/or removal from the team.
2 Profanity
We do not allow it from Coaches or players. An offense may result in disciplinary action.
3. Stealing
Taking things that do not belong to you, especially from your teammates, will not be tolerated. A player caught stealing may be dismissed from the athletic program. Depending on the seriousness of the offense a player may also be prosecuted by the law. This also involves equipment not turned in after the season is completed. A student convicted of a misdemeanor or felony is subject to dismissal from all athletic programs.
4. Conduct
The athletes that have preceded you have given a great deal of class to our program. Do not do anything to take away from this. We expect you to conduct yourselves as ladies and as gentlemen at all times This means that you are to follow school rules and procedures while attending class at our school. You are to act properly in class, giving your teachers and administrators courtesy and respect.
5. Attendance
Do not miss class. Do not be tardy. If you must miss the athletic period or practice, the Head Coach shall be notified prior to the absence. All athletes will be required to make up work missed when absent. Unexcused absences and failure to notify the Head Coach may result in removal from the team.
6. Injury or Illness
In those instances involving certain injuries, your Head Coach may deem it necessary to contact your parents or guardian to discuss the injury with them. If you must leave school because of illness, notify your Head Coach. If you are injured, we do not expect you to workout, but if possible, we do expect you to be present during athletics and follow the workout with your team.
7. Fighting
Anyone involved in a fight subjects themselves to possible dismissal from the athletic program. A conference with the Head Coach , Principal, Athletic Director, and those involved in the fight will be held prior to making a decision.
8. Respect for Coaches/Athletes
Coaches should receive Yes or No responses from players when talking to them. Their Coaches in return will treat players with respect. Whenever a Coach is speaking with you, either individually or as a group, you will give him/her your undivided attention and will establish and maintain eye contact.
9. Promptness
Always be on time. On trips, the bus will wait for no one. Tardiness may result in disciplinary action.
10. Dress/Equipment
You will be very professional in uniform and out. Everyone will wear his/her uniform in the same manner. No one will be different. Take care of your equipment. You have the best money can buy. We will furnish all equipment with the exception of shoes. The Head Coach must first approve any equipment brought from home. All school issued equipment must be turned in prior to grades being issued at the end of the year. Your appearance away from the field or gym, especially at school, should reflect the same class and pride that you show in our program. Athletes will wear attire requested by the Head Coach and in accordance with school policy.
11. Appearance
To attain as team appearance and for safety and hygiene reasons, hair should be neatly trimmed and not exceedingly long. Hair length, ear ring, color, etc. shall be determined by the Head Coach. Participation in athletics is a privilege, not a right.
12. Care of Equipment and Facilities
You are to hang your equipment in your locker. You are to clean your equipment before going into the dressing rooms. When you change into workout gear, your school clothes should be hung in your locker. Latrines and toilets are to be flushed, showers and faucets turned off, and all trash thrown into the trash can. Clean up around your locker each day. Failure to adhere to these items could result in discipline of the whole squad.
13. Quitting
Anyone quitting a sport after the first day must notify the Head Coach. If you wish to return to that sport, you must meet with the Head Coach and must be approved by him/her. The Head Coach will consider all situations. The team may also be involved in the decision for you to return to the team. Students quitting an athletic program may be suspended for a minimum of one(1) week when returning to the same program with additional consequences determined by the Head Coach. Students quitting a sport during the off-season, may not be allowed to participate during the sports next season (unless participating in another sport).
14. Changing Sports in Mid-Season
From the time a student joins an athletic team; he/she may not join another team or compete in another interscholastic sport until the end of the first sport season. Mid-Season change of teams may be permitted under the following conditions:
1. If the person presents to both Coaches involved a doctor's certificate recommending that he/she drop the first sport for reasons of health and permits participation in the second sport.
2. If both coaches involved and the Athletic Director agree that a mid-season change of sports would be beneficial to the person without being unfair to the individuals of either team.
15. Transportation
All athletes will ride the bus to out-of-town games unless they are with another school official unless an exception has been made by the Principal for extenuating circumstances. They will also return on the bus unless they ride home with their parents or person(s) specified by parents. The Head Coach must be notified if the student wishes to ride home with their parents.
16. Student Suspensions
Students under suspension shall not be allowed to participate in any way with school sponsored teams. Upon return to the team following the suspension, the student is required to make up each day missed and maybe prohibited from participation until the make-up work is completed.
This page must be signed, dated, and returned to the Athletic Director's office or Head Coach prior to student participation.
I HAVE READ AND RECEIVED A COPY OF THE WEWOKA ATHLETIC POLICY.
Student Signature______________________________________ Date______________
Parent Signature_______________________________________ Date______________
For a printer friendly copy click here for Word format, here for text format.